D is for Destiny in the
2012 A-Z Writing Challenge
.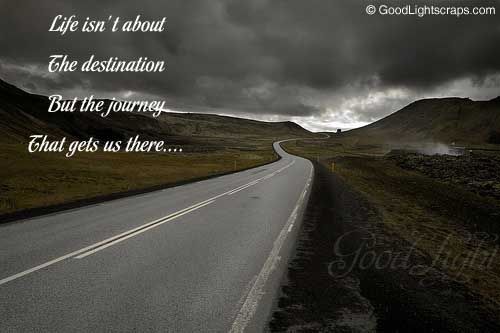 Okay, I'm the first to admit that this challenge has placed me in a very strange mood; but, I'm just going to go with the flow and let it happen. (See what not getting your ducks in a row does!)
Were you predestined for the life you're leading today? (And, this posting is not about religious predestination) Remember when young people were raised up in the family trade and expected to carry that business into their generation? There are still some families, today, leaving each child the beginnings of future stability. What the child does with it, is their own business -- but, they've been given a head start. Then, again, as we know from history, this doesn't always work out. The old arc of rich-privileged-poor, keeps repeating and the gilded future goes to a different family.
But, are we really in control of our future? Most folks will tell you their employment has almost nothing to do with their major in college. Of course, that doesn't really matter, unless your current job is doctor and your major was liberal arts and social media. I mean, I'd be a little nervous turning my appendix over to you -- but, what a YouTube op; eh? I digress...
So many gurus tell our young that, "... you are the Master of your fate...," but, that's not really true. It doesn't work -- except, for the very few. Why? Because we are not that much in charge of our lives and, unless helped from the outside, we end up living a life that has been conditioned by someone else's thinking. If you're firing on all cylinders and have been given the education, can find the job, know the right people, there's a pretty good possibility it will happen for you; if not, the road to your dream can be pretty rocky.
The problem is, we don't stop getting older while waiting for the resources, the breaks, or, the jobs. Some people are able to pick up after an early retirement by going to college or trade school and have a second career finally doing what they enjoy. For others, life, time, and illness, have closed that door. There is a season for all things and, when putting off some dreams, we have to compromise. And, sometimes, dreams need just a little alteration to create the same success in a smaller pond.
I think it's cruel to set a child up for a lifetime of feeling they aren't a success because they weren't able to visualize their future strong enough to make it come true. If you can pay your bills, take care of your obligations, have extra money to feed your soul and give back to your community, you're a flag-waving success. In my opinion, that's a chest-thumping goal.
What do you think? What were your dreams? Who decided your destiny? You? Your family? What are your plans for making them come true? Do you have a new plan?
For those of you who have just happened upon this page, I'm Entry #424 in a group of 1682 participants in this 2012 A-Z Writing Challenge! Do yourself a favor and check out a group of fantastic bloggers. You're bound to find someone you might like to follow. Don't forget to leave some loving comments and spread the word. It could even inspire you to think about joining next year's Challenge, yourself!