H is for Hares and the Easter Rat in the
2012 A-Z Writing Challenge
.
It's probably because it's the day after the holiday, but I just couldn't help thinking about the Easter Bunny. Then, I made the mistake of letting my mind just go with the flow and began to wonder why we picked a rodent to bring our children their Easter goodies.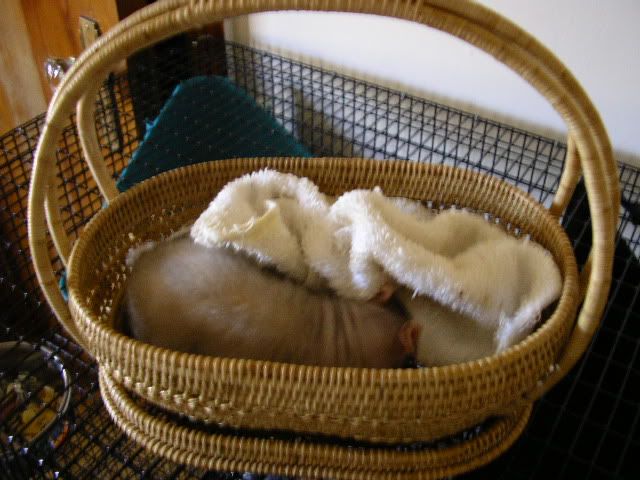 Easter Rat at rest after busy holiday
<><><><>
>
I wonder how many children would look forward to Easter morning, if they knew that their beautiful basket had been brought by a giant rat! Yep, that's what that little adorable bunny really is, a member of the rat family. I don't mind the chisel-like teeth, but I must confess that I have a problem with their eating their own feces to extract more nutrients from their plant diet. Did you know this? I mean, I'm not that fond of my own leftovers, but... Will we ever look at Bugs Bunny the same? I'm just throwing this out to you. Trying hard not to split hairs, here, but, maybe we need a new Easter benefactor? Or, shall this be our little secret?
For those of you who have just happened upon this page, I'm Entry #408 in a group of 1682 participants in this 2012 A-Z Writing Challenge! Do yourself a favor and check out a group of fantastic bloggers. You're bound to find someone you might like to follow. Don't forget to leave some loving comments and spread the word. It could even inspire you to think about joining next year's Challenge, yourself!